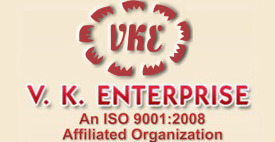 ADNS Metal Craft
(A Sister Concern)
About Us
V. K. Enterprise is the one-stop destination where you can halt to avail a huge assortment of Industrial Products. The company is actively engaged into the business of Fabrication Work, Heavy Duty Sheet Metal Work, Light Duty Sheet Metal Work, A.C Pipe Line Fitting, Cooling Tower, DGA Exhaust Pipeline and Construction Work and many more. In addition to this, the company has set benchmarks of excellence by catering to the needs of the clients.
We are client focused organization in the pursuit of long lasting business association with our clients. In addition to this, we are one of the most credible Fabrication work supplier in the market.
Resources
The company is well equipped with all kinds of resources to successfully meet the increasing demand of services in the market. Right from the infrastructural set to the diligent team of professional we have everything in our kitty to render complete satisfaction to the valued clients.
Network
With our formidable business network spread in various markets, we have carved a niche among our clients. Our expanding network has also assisted us in serving the clients in the remotest part of the market as well.
Quality Assurance
We are maintaining high quality under the supervision of qualified technical staff at every step. We have stringent quality control systems to check the quality right from raw material to end products. We ensure systematic monitoring and evaluation of the various aspects of a project, service, or facility to ensure that standards of quality are being met.