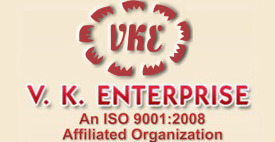 ADNS Metal Craft
(A Sister Concern)
Our Products
The product range now includes Railway Tracks, Metal Sheds, Diesel Generator, Louver Boxes, Gratings, Iron Fence and Fire Line.
Interior Work
We are offering Interior Designing for both residential & commercial purpose. Our residential interior designing and commercial interior designing services are provided, as per the specific and diverse requirements of our customers. Moreover, our services are provided in compliance with defined industry standards & recognized for their flexibility, reliable approach, efficient design management and timely project execution.
Most familiarly Interior Work consist of
Interior Wall Designing
Enterance Gate Designing
Bed Room Interior
Ceiling Decoration
Modular Kitchen
Small Kids Rooms etc.
We render services for Residential and Commercial Interior Works. The designs and styles that we offer for the purpose match with the tastes and ambiance that is required. As per the budget and requirements of the customers, we offer innovative solutions to our customers that are unique for their sites. Highlights of our services include magnificent furnishing and matchless lighting.

Metal Sheds
Metal sheds made from thin sheet metal sheathing (galvanized steel, aluminum, or corrugated iron) attached to a metal frame. Metal sheds are a good choice when long-term strength and resistance to fire rot, or termites is desired. However, metal sheds may rust over time, particularly if they are constructed from steel that is not galvanized.
As well, some types of metal sheds that have thin walls are easily dented, which may makes some types of thin metal sheds a poor choice for vandal-prone areas or for high-traffic activities such as small businesses. In cold climates, metal sheds with thin walls need to have snow and ice cleared from the roof, because the thin metal may be damaged by a heavy accumulation. Since thin metal sheds weigh much less than wood or PVC plastic sheds, thin metal sheds are more at risk of being damaged by heavy winds. To prevent wind damage, thin metal sheds should be attached to a concrete foundation with screws.