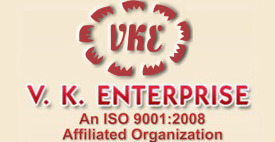 ADNS Metal Craft
(A Sister Concern)
Our Services
V. K. Enterprise is dedicated to serving the needs of customers. In order of probable occurrence, the additional services offered by V. K. Enterprise are as follows:
Welding Works is a full-service metal fabricator with a wide range of capabilities. For 25 years, Welding Works has been known for its ability to provide quick, reliable turnaround on all types of fabrications, weldments and machined products. Our certified welders and other skilled personnel are committed to quality and on-time delivery.
We also deal in a wide range of Indian Railway products like Deflector Plates, Base Plates and C-Clamp for Excel Counter, Reset for Digital Excel Counter, Relay Rack, Head Lights for Diesel, Electrical and ICF Engines etc.
In the fields of architecture and civil engineering, construction is a process that consists of the building or assembling of infrastructure. Far from being a single activity, large scale construction is a feat of multitasking. Normally the job is managed by the project manager and supervised by the construction manager, design engineer, construction engineer or project architect. For the successful execution of a project, effective planning is essential. Those involved with the design and execution of the infrastructure in question must consider the environmental impact of the job, the successful scheduling, budgeting, site safety, availability of materials, logistics, inconvenience to the public caused by construction delays, preparing tender documents, etc.
A full service manufacturer of wire formed products & integrated sheet metal & tubing parts. Advance Wire Forming is dedicated to meeting clients' demanding quality, budget & time frame needs. We do this through design & engineering, rapid prototyping, robotic/CNC welding, the best CNC wire forming equipment, sheet metal punching & forming, powder coating, warehousing & shipping programs.
We specialize in the fabrication of an all-encompassing range of sheet metal components, cable tray, electrical panels, stainless steel lockers, slotted racks, slotted angles and profile panels that caters to the requirements of several industries and sectors. These components are manufactured from high quality raw material and are offered to our clients in standard and customized forms.
Secure and Fast Solution for Split Installations. The V.K. Enterprise fitting meets the highest safety standards. It replaces the soldering in a fast, safe and economic way. No additional sealing is needed, only metal-to-metal sealing by the rim on the flare of the compression ferrule. The nut made of brass alloy fits perfectly on the tube armature, and the most important part -the compression ferrule- takes over the sealing much better than the traditional hand-made flared end to the copper tube very effectively. No copper gasket is needed and none of the pieces have to be replaced after maintenance and repair. Secure and fast solution for split installations Avoids the normal problems associated with traditional soldering No special flare toolings needed No hot working permit needed Gas tight and highly resistant to mechanical damage Complies with new CEN regarding refrigeration gases Corresponds to the new standards and regulations of the CEN for refrigeration installations (EN 378/1 + EN378/2 ).
In this fast growing world, in shortage of time, all are searching for a one-stop place for their requirement. If all their requirements are satisfied in one place, that is all under one roof, they will be very happy. Today expert's right choice for their search of A to Z in a cooling system is V.K. Enterprise. It is true that mere producing add supply will not fulfill an ultimate consumer's hunger. Life long solution for his problems is the responsibility of a genuine manufacturer.